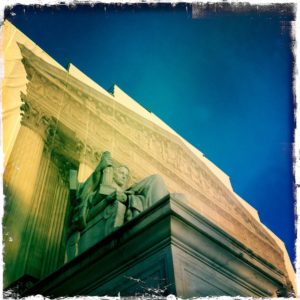 On December 15, 2016 Ekaterina Schoenefeld filed a petition for writ of certiorari with the Supreme Court for a revision of the New York requirement of physical office for non resident lawyers.
The question presented is:
"May a state – consistent with the Privileges and Immunities Clause of Article IV – require non- residents, who are licensed to practice as attorneys in that state, to maintain a separate physical office in that state as a condition of practicing law there, when the state does not require resident attorneys to maintain any office in the state?"
Three associations of lawyers (APRL, the Association of Corporate Counsel and the New Jersey State Bar Association) filed a brief amici curiae, in support of her petition.
As it is well-known, on April 22, 2016 the Second Circuit ruled that it is not unconstitutional to require non-resident attorneys to maintain a physical office in New York in order to practice law in that state's courts. Schoenefeld v. State of New York  (see more here).  In that decision, the Second Circuit relied on McBurney v. Young, 133 S. Ct. at 1715 (see here) in which the US Supreme Court held that "state laws violate the Privileges and Immunities Clause only when those laws were enacted for the protectionist purpose of burdening out‐of‐state citizens." (internal quotation marks omitted). and here there was no protectionist intent.
The three amici positioned that the Second Circuit  misinterpreted McBurney v. Young and — apparently focusing on legislative intent – de facto discriminate against non resident attorneys.
For more information, Nathan M. Crystal and Francesca Giannoni-Crystal.