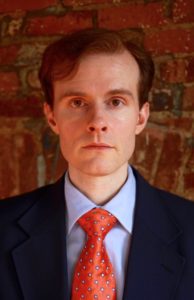 El 17 de enero 2017, se publicó una "decisión final" (final rule) según la cual el Department of Homeland Security (DHS, Departamento de Seguridad Nacional) puede conceder un "parole" (compromiso de no ejecutar la ley) a los empresarios extranjeros si demuestran que su presencia "aportaría un beneficio público significativo porque el individuo es empresario en una nueva organización (start-up) en los Estados Unidos, que tiene un importante potencial de rápido crecimiento y la creación de puestos de trabajo" (82 FR 5238). La autoridad para conceder esta libertad a los extranjeros en los EE. UU. se funda sobre la sección 212 (d) (5) del Immigration and Nationality Act.
Citando de la síntesis de 82 FR 5238, los requisitos básicos son los siguientes:
"La formación de una nueva organización (start-up)" ("creada dentro de los cinco años inmediatamente anteriores a la fecha de presentación inicial del tramite")

"El solicitante es un emprendedor" (deberá ser propietario del 10% o más de la organización, o tener "un papel central y activo en las operaciones y en el crecimiento futuro de la organización")

"Un significativo capital de inversión en los EE.UU. o una financiación del Gobierno"

El parole puede concederse por un máximo de 30 meses con posibilidad de prórroga de 30 meses mas.
La mencionada reglamentación entrará en vigor 17 de julio 2017 y se puede encontrar aquí: https://www.federalregister.gov/documents/2017/01/17/2017-00481/international-entrepreneur-rule
Si desea más información, póngase en contacto con  Craig Dobson.