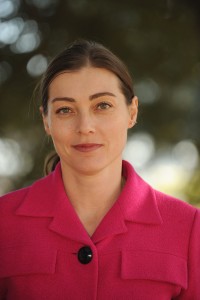 Foreigners starting a business in the U.S. (and often also American business owners) wonder whether they can be called to answer for their company's debts and liabilities. It is useful to understand that this can happen and it is even more useful to understand how to avoid it.
The general rule is that shareholders and LLC members are not personally responsible for debts and liabilities of a corporation or LLC: they can be held responsible only for the value of their investment in the entity. This is called limited liability protection and it is a matter of state law. For example, shareholders/members cannot be asked to pay for corporate income taxes, to reimburse a creditor of the entity, or to pay a judgment entered against the entity.
However, this rule – as every rule I can think of – is subject to exceptions. In certain cases shareholders and members can incur personal liability and creditors may attack their personal assets. This happens at least in the following cases:
Failure to pay sales taxes. States generally impose sales taxes on certain taxable transfers of goods or services. Tax rates vary widely by jurisdiction and range from less than 1% to over 10%. See here. All states imposing sales taxes require that taxes collected be paid to the state at least quarterly. Once collected, sales taxes are considered held in trust and if they are not duly turned over to the state, there might be potential criminal liability for theft of state funds. In addition, state tax laws may impose personal liability. E.g., Fla. Stat. §213.29; Ind. Code §6-2.5-9-3(2); Va. Code Ann. §58.1-1815. "Any person" responsible for tax payment may be held liable under state tax law, based on some degree of culpability. However, there are other states that impose derivative or "strict" liability on individuals based solely on their ownership interest in or position with the company, regardless of their individual blameworthiness. See here.
The above situations are not the only possible exceptions to the limited liability rule for shareholders/members and state laws vary on the topic. For more information concerning the personal liability of shareholders, members (and directors) in New York, Delaware, Wyoming, and Nevada see which American state is the best to form a legal entity? an overview for foreigners – part three.
For more information about personal liability of shareholders and members, contact Francesca Giannoni-Crystal. Thanks to Federica Romanelli for the assistance on this blog.
[i] Scholars have identified three reasons of why courts allow the piercing of the veil. See more here: https://corpgov.law.harvard.edu/2014/03/27/the-three-justifications-for-piercing-the-corporate-veil/
[ii] The penalty for failing to pay employment taxes is based on the number of days the deposit is late. See here. In addition to IRS penalties, not paying payroll taxes could even result in criminal penalties and imprisonment. If found guilty of willful failure to comply with federal employment tax laws, one can be fined up to $10,000 and/or be imprisoned for up to five years. See here. For more on employees taxes see here.