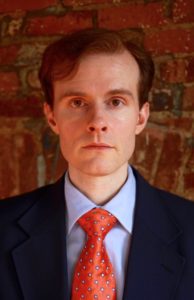 On February 25, 2015, the Obama Administration issued a rule through the Department of Homeland Security ("DHS") allowing certain spouses of H-1B high-skilled visa-holders to work in the United States while the H-1B visa holder awaits the receipt of his/her lawful permanent residency card (green card). The (H-4 Rule). See here.
After this Rule was issued, Save Jobs USA filed a lawsuit in the District of Columbia US District Court arguing that the Obama administration lacked the authority to issue work authorization for spouses of H-1B visa holders. The name of the case at issue is Save Jobs USA v. United States Department of Homeland Security, Case No. 16-5287 (D.C. Circuit).
On September 27, 2016, the District Court held that Save Jobs USA lacked standing and granted the Gov't summary judgement. Save Jobs USA appealed the decision before the Court of Appeals for the District of Columbia Circuit. However, according to this source, Government asked for a 60-day pause in the case to "allow incoming leadership personnel adequate time to consider the issues."
Immigration Voice (a national non-profit seeking to intervene in the proceeding) warns how "any failure to provide the strongest possible defense of the District Court's decision risks establishing a precedent prohibiting H-4 visa holders from working under the current statutory regime." This may cause many of the H-4 dependent spouses that received work authorization under the H4 EAD program to lose their business investments and jobs.
For more information, contact Craig Dobson. (Thanks to Federica Romanelli for her research)